If you have resolved to set boundaries and incorporate "no" into your vocabulary but it doesn't come easy to you, fear not. That's what I'm here for. Here are three different ways to say no. Ready?
You could say it in more than one language….
In English…No.
In Spanish… ¡NO! (followed by a dramatic exit or possibly even a slap in the face)
In Russian…Nyet (followed by a shot of Vodka)
In Hawaiian – a'ole (followed by you fading off into the sunset on your surfboard)
You could be cordial…
I wish I could, but I can't.
Maybe another day/time.
If only I could!
Thanks, but no thanks.
And for those of you who insist on saying yes to everything, try this…
Sure, when pigs fly.
Absolutely, right as soon as hell freezes over.
Sounds great. How about we schedule that for February 30th?
I love that idea. How about never?
And if none of those work, try this…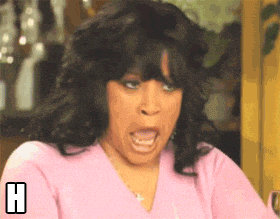 See? So easy. Pick a few and practice them with your spouse, a friend or your dog.
If you need a little more to fuel you, learn more about boundaries and having resolve. Check out this blog from someone who knows what she's talking about. And for the record, abuelita would go with saying No in Spanish followed by offering you café con leche. She's nice like that. We should all be more like your abuelita.
———-
Sarah Pichardo is the Creative Director at Family Bridges. When she's not obsessing over pixels, designs and scripts – or brainstorming plans to take over the world – she's probably reading a book or obsessing over Christmas decorations.
Follow her on…
Twitter: @sarahp726
LinkedIn: https://www.linkedin.com/in/sarahp726/
For more resources on relationships, follow Family Bridges on social media @familybridges.